Hoover Urgent Care Center will provide you and your family with quality, timely, convenient and affordable healthcare.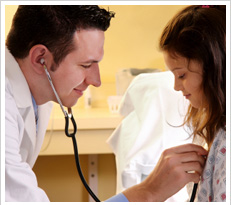 At Hoover Urgent Care, we provide convenient health care to Hoover, Vestavia Hills, Pelham, Helena and the surrounding areas. Our experienced physicians offer treatment for most types of non-life-threatening injuries and illnesses. We have on-site lab and x-ray services.
Please call the front desk at 205-987-6801 to arrange for a time slot to be seen on the day of service. Since the pandemic, we have moved away from the walk-in clinic model to more of an appointment-based approach. This was done in order to limit patients' exposure to potential contagious illnesses in a crowded waiting room. We have had very positive feedback since making this change. It keeps patients from having to wait for hours in a crowded waiting room or for extended times in the parking lot until it is their time to be seen.
We will try to accommodate walk-ins when possible. We are conveniently located at 2503 John Hawkins Parkway, Suite 105, Hoover, AL 35244. This is just off I-459 Exit 10 in Hoover.

Hoover
2503 John Hawkins Parkway (Hwy 150)
Hoover, AL 35244
(205) 987-6801
Hours of Operation
Monday to Friday
8:00am to 5:30pm
Saturday & Sunday
9:00am to 3:00pm